Education and training have always been our first priority. We have offered scholarships and free books to students coming from rural underprivileged families. Our foundation has also contributed in delivering education and teaching programs to students in nearby towns. Training programs for weavers and artisans have also been organized by our team along with this we have worked upon eradicating child labor from the society.
ACTIVITIES
Scholarship program at below poverty line students.
Afghan Weavers and Artisans Entrepreneurs visit and cross learning program
Br International school at Valsad, Dharampur, Gujarat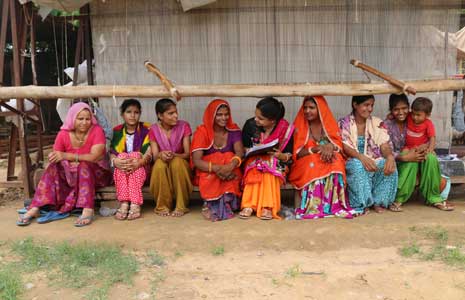 World of Imagination
Saraswatii global staff got a chance to explore the world of imagination through the Yoga and exposure visit. With this activity they also discovered their inherit talent and built more confidence and self-belief within them. The activity was conducted with the staff which was facilitated by the resource person and the facilitator could easily connect with the staff through exciting ice breaking exercises.
It was remarkable to see the way facilitator gradually took over the activity. It developed the staff confidence and helped them feel relaxed by their busy schedule. The staff was working upon their team spirit, coordination, building up self-confidence and also mixing up with different personalities.
The facilitator quiet tactfully engaged the staff in a manner that one could see the team working together. It was not a single mind working out but so many minds were brainstorming with one another to bring the best possible act. The most Important thing was the feeling of satisfaction that the staff felt at the end of the session which was seen in their beautiful smiles.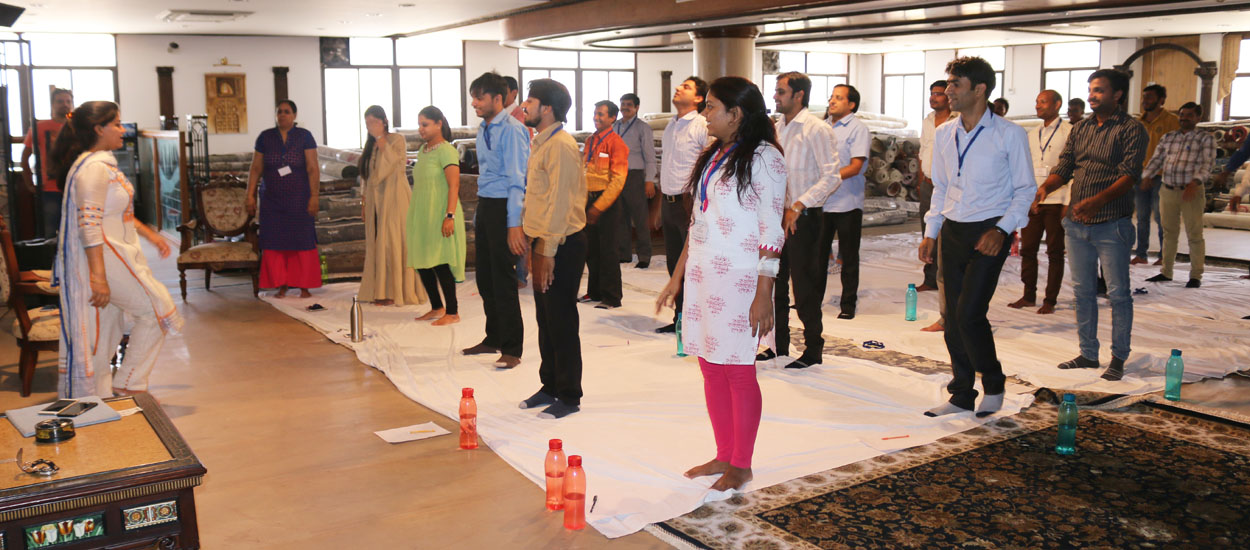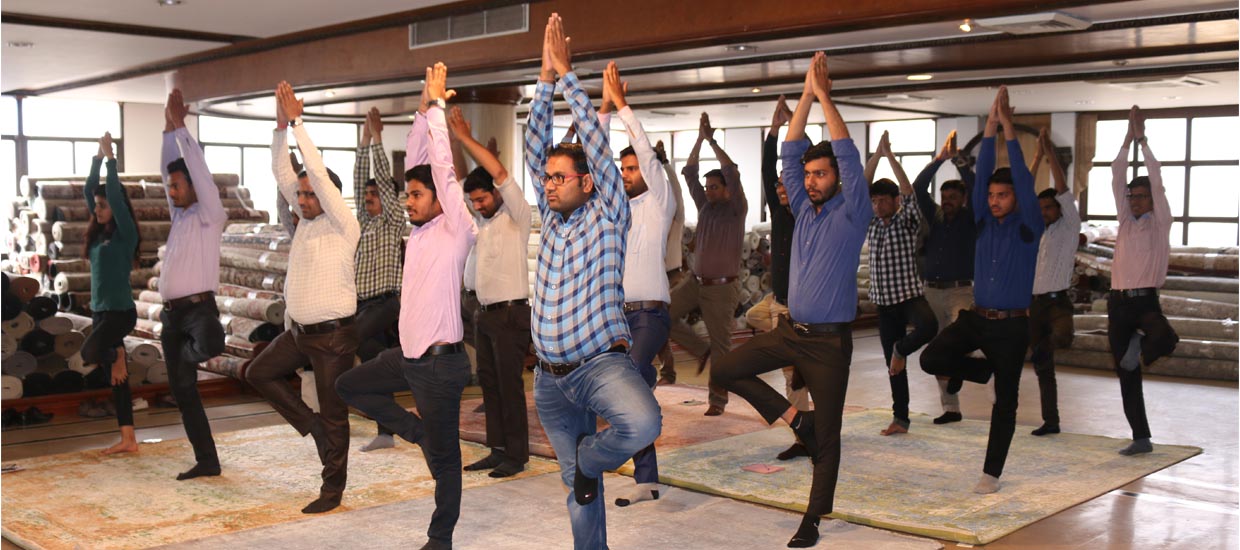 The Art of Living Happiness Program
Under staff welfare and well-being venture SGPL Management took the decision to call expertise to train the staff on "Art of Living Happy". There were 40 staff members who showed their willingness to join the program for 5 days and lastly 35 of them joined and actively participated in the program. 100% commitment for participation was ensured from each member at the initial stage of the program.
During the event they learnt about the practical tools like SudarshanKriya and easiest way to release work stress and increase concentration through meditation and bring out the full potential to work. The Art of living Happiness program is a unique and profound breathing technique to increase self esteem.
In this program, the staff learnt and experienced SudarshanKriya - which restores body, mind and spirit into its natural rhythm. Besides SudarshanKriya the staff also learnt other powerful breathing techniques. Yoga and meditation were also taught in the interactive sessions of the Happiness Program.

Objective of the Program –
To train the team members in the art of living principles and bring their 100% to work & daily life.
To increase their focus (concentration), peace of mind, and reduce negativity.
Team building.