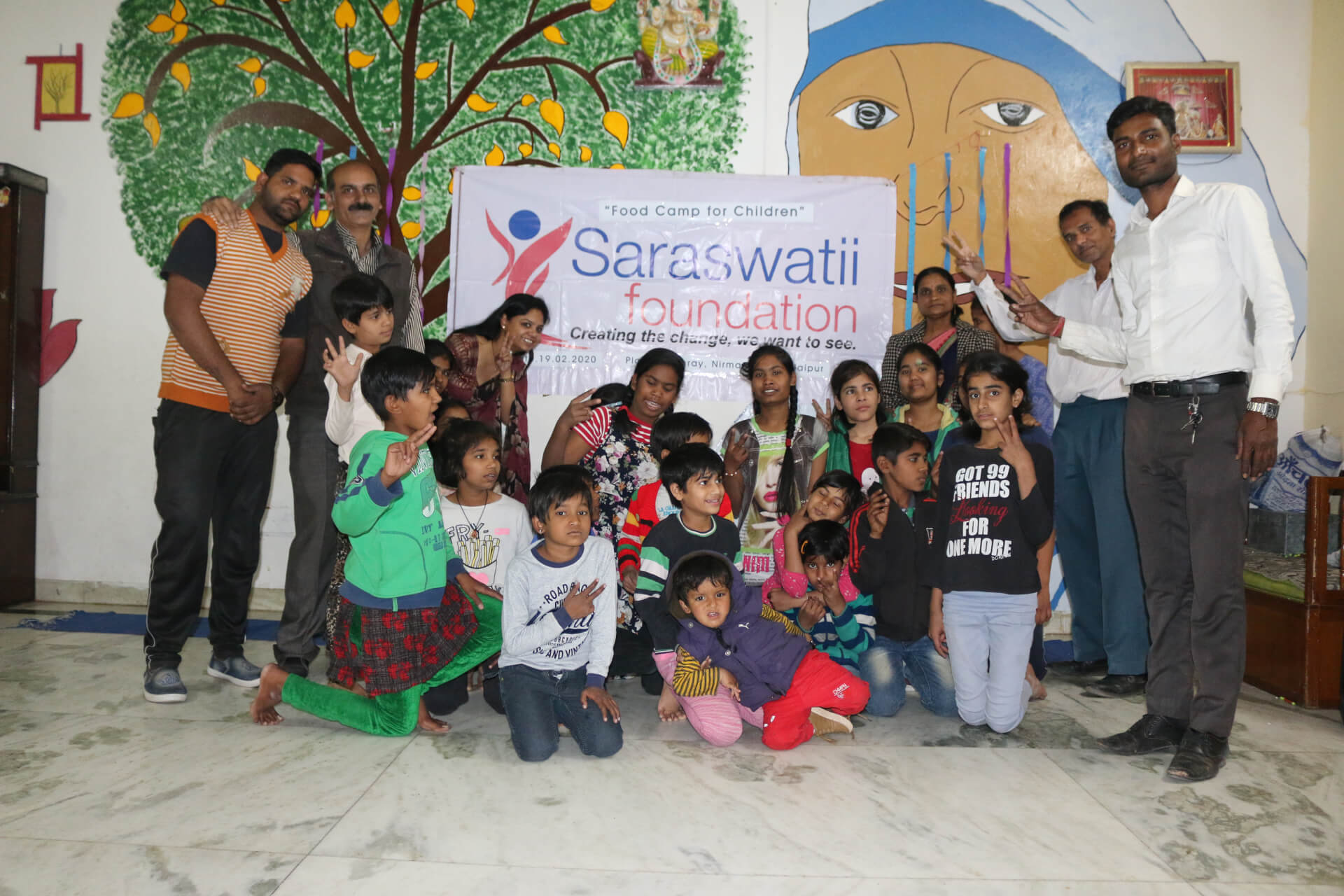 Saraswatii Foundation distributes nutritious meal to kids at Aashrey care home
Saraswatii Foundation distributed a nutritious full meal diet to orphaned kids at Aashray care home on Feb 19 making it an evening with a difference for the children as well as for the Foundation team. Speaking on this occasion, Director of Saraswati Foundation, Smt. Preeti said that the Aashray shelter cares for the HIV infected and affected orphan children who require nutritious and balanced diet for their better health. She had all the words of praise for the shelter taking care of these children. Ms. Sushila, director of the shelter home, was also present on the occasion where the children present in the shelter care home were fed by Foundation team. The children presented colourful cultural performances enthralling one and all present on the occasion. The program started with Ganesh Vandana and was thereafter followed by the presentation of cultural programmes presented by these children. The children fed by Saraswatii Foundation team were seen happy and satiated after having their meal.
Saraswatii Foundation organises a medical health check up camp of January 21, 2020
Saraswatii Foundation organised a medical health check-up camp for its employees on January 21, 2020 at Ganesh Colony, Amer Road in association with Saraswatii Global Private Limited. The camp was inaugurated by Priti Ammann. Speaking on the occasion, she said that the camp has been organised following the annual trend where each year, our employees are being diagnosed by expert doctors. "This camp aims at providing better medical facilities for our employees and get different kinds of tests done for our employees to ensure they enjoy the best health and are not deprived of any health issues. The timings of the camp was from 10 am in morning to 5 pm in the evening. A total of 82 beneficiaries were diagnosed on the occasion and health related information was given to them. Several tests including ECG, CBC, RBS and B.P. were done in camp.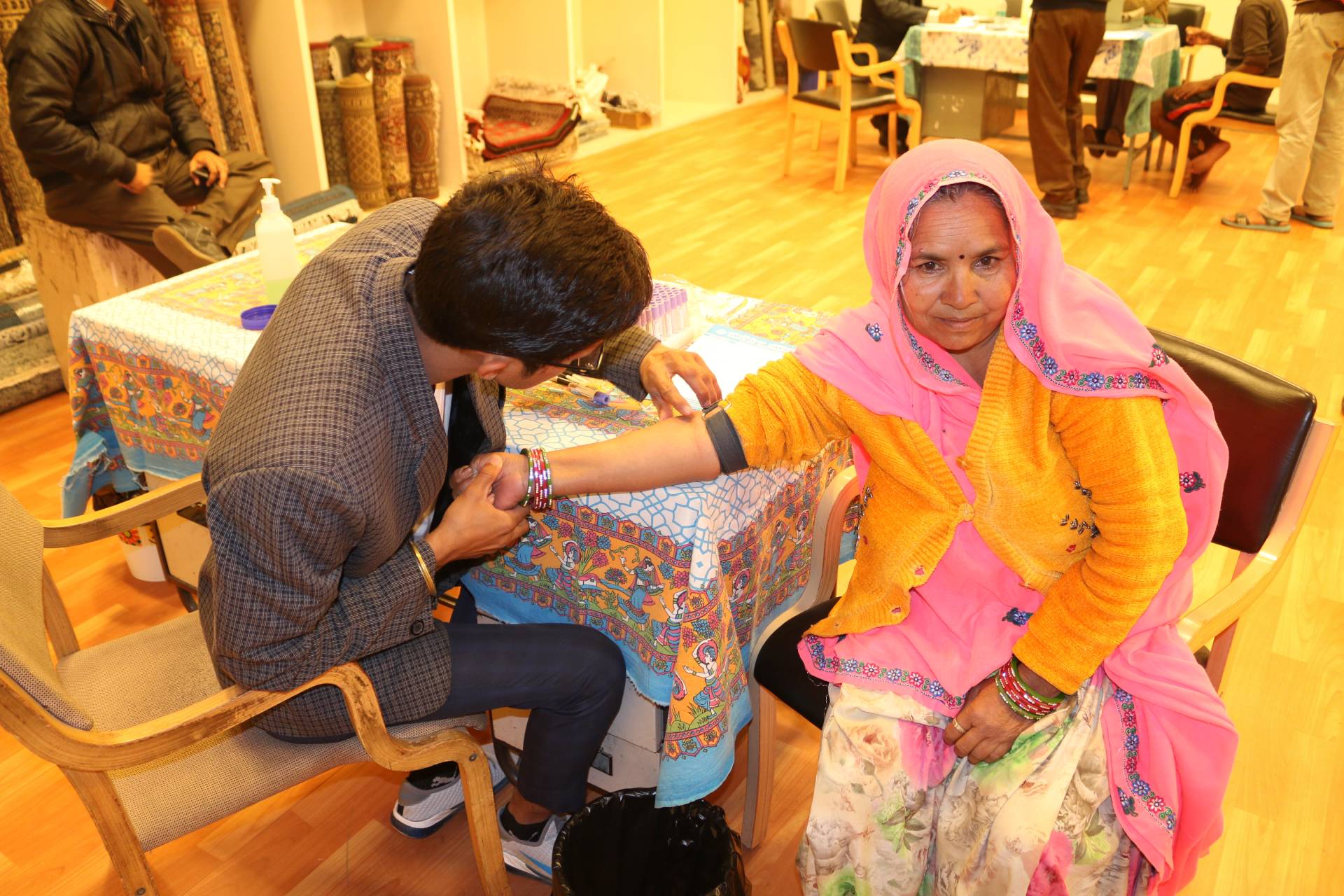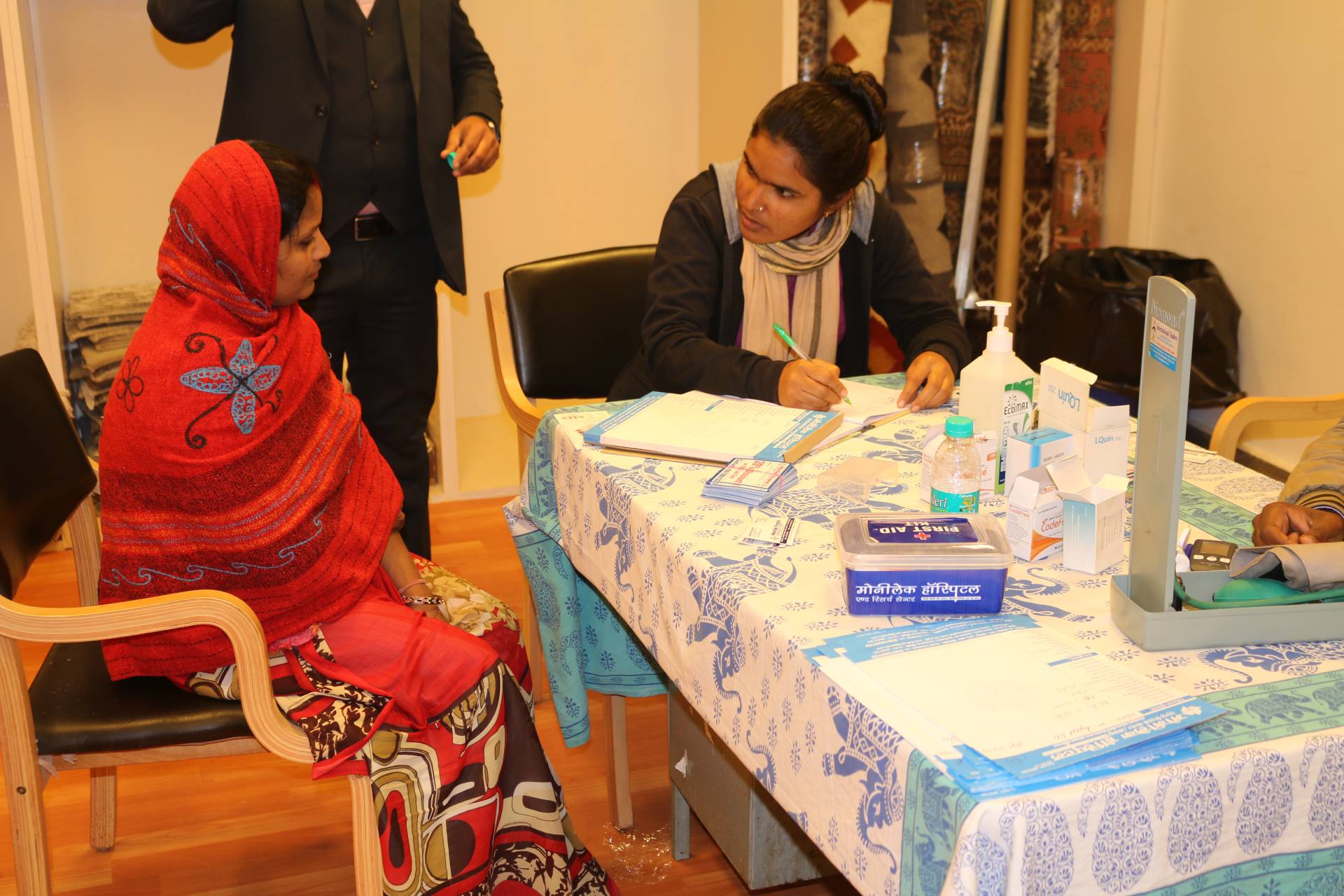 Our dedicated team conducts health camps
Our dedicated team conducts health camps periodically for the needy rural people. We also organize Health check-up camps for people and actively participate in health awareness programs. The foundation also provides free spectacles to Saraswatii Global's artisans and staff. Free medicine distribution camp was the most successful program structured by us. We also train our employees in various work related skills & precautions to be followed at work.
Eye Check-up Camps organized by Saraswatii Foundation from 26th to 28th november 2016
Eye Check-up Camps are periodically held in villages for the rural people. Here Our team of doctors examine the eyes of patients & provide medicines or spectacles depending on the diagnosis. Many patients have been successfully operated for cataract too. Free Medicine Distribution Camps are held for the underprivileged people where the foundation team distributes medicines free of cost after their basic health check-up. Health Awareness Programs are conducted in forms of rallies, street plays & camps to create awareness towards various deadly diseases, their prevention & cure.