"Education is a necessity not a luxury".
The foundation offers scholarships and free books to meritorious students coming from low income family. The foundation has set up learning centres in nearby towns to provide basic education & skill enhancing training to the children of the company's artisans & other needy people
The foundation provides scholarship to 10 female students every year to help them pursue higher studies.
ACTIVITIES
Scholarship program for meritorious students belonging to below poverty line families.
Collaboration with ICICI Foundation to provide 3 months job-oriented residential training totally free of cost including one meal per day.
Establishment of B R International School at Dharampur, Valsad (It is the only CBSE affiliated school in that region).
Motivate girl child for scholarship
"Education is a powerful weapon which can be used to change the world"
Foundation believes in the said quotes and promotes girl child education. Organization had invited the girls of all staff and workers and conducted a talk on importance of education.
Our Founder Ms. Preeti said education provides an essential qualification to fulfill certain economic, political and cultural functions and improves women socioeconomic status. Education brings reduction in inequalities in the society. Most of the problems of society can be eradicated by educating the girl child. She advice all the children to study hard and get good marks to avail the scholarship from the foundation. She advised all girls to score good marks and become eligible to get support from foundation.
During the program; girls were kept busy by playing educational games like antakshri( English and with songs) and a quiz competition on latest GK was set up and a note on life skills and personal health and hygiene was taken; at end girls were taken to company to learn the procedure of carpet making.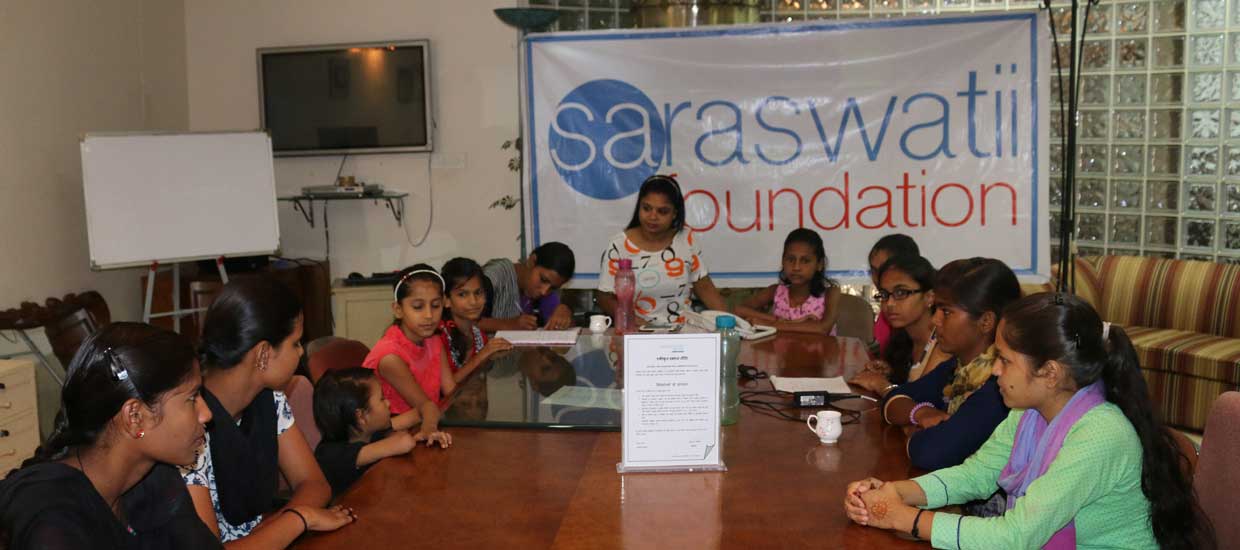 A refreshment and gift was handed over to all the participants, girls enjoyed the day.
In her Speech, Anita Bhadel, Minister of women and child Development Department, Rajasthan urged the stakeholders to identify the social and economic problems in rural communities where effective interventions can be made. Professor AdityaShastri, Vice chancellor of Vanasthalividhyapith; Hitesh Dhanuka of Dhanuka Group ; Ajay Singha, Advisor to FICCI ; Col.Pradeep Bhatnagar , former vice- chancellor of SJVU, were among others who participated in the event.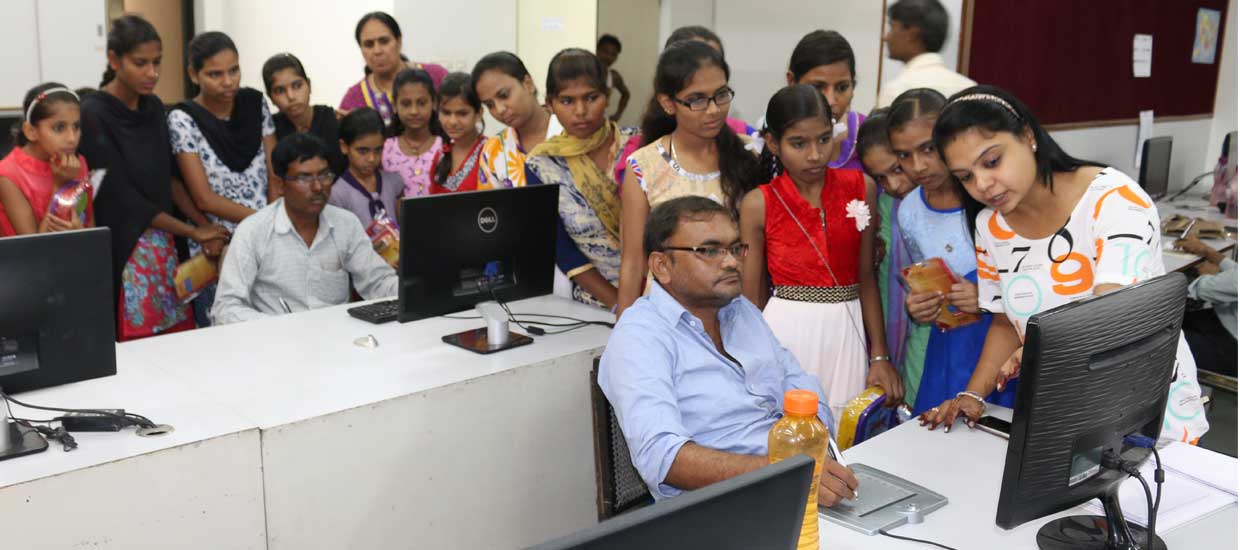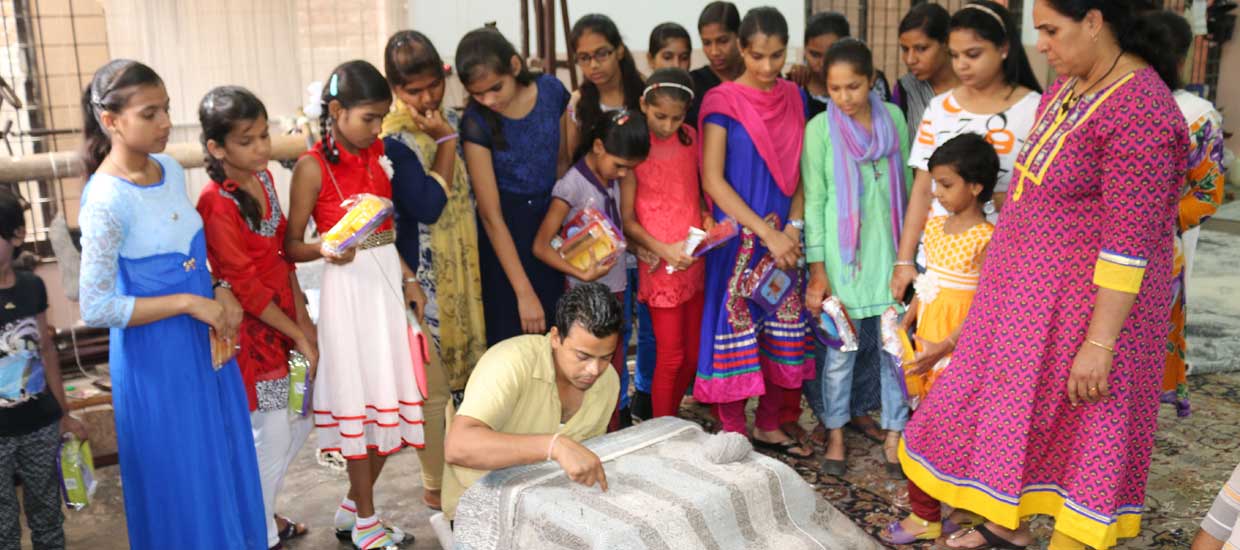 Rally and nukkad natak for awarness on tobacco
A street play was performed by SaraswatiI Global Foundation, NGO organized by CSR Department. It was very informative & creative way of making children learn and enjoy about this campaign on tobacco. Certain rules like keeping in mind that after consuming the tobacco it was drastically negative impact on health and make a challenge on young lives. Relatively by doing this campaign children should get aware of the consequences of having alcohol and tobacco Though the children were not physically involved in the exercise but all the children were so engrossed mentally that they could understand every bit of the act acted out on the raising campaign. Towards the end of the street play the forum was kept open for the children to ask questions and interact to ensure that the right message is conveyed.